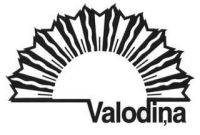 Toronto Latvian School "Valodiņa" (Language)
02.12.2015


---
The Toronto Latvian School "Valodiņa" is an independent organisation that gathers children, who have interest to learn Latvian language, Latvian culture and work in the Latvian environment, independently from their Latvian language knowledge level.





In the school pupils are not divided in traditional classes, but in Latvian language knowledge levels in several age groups – starting from the language acquiring basis till the excellent language knowledge. The school provides Latvian language, singing, folk dance and games, geography and history lessons. The lessons are enriched with common sport and social activities. The lessons take place on Friday evenings. The school has 40 pupils.


Contacts
Address:
Toronto Latvian School "Valodiņa"
4 Credit Union Drive Toronto, ON M4A 2N8, Canada Latvian Centre in Toronto
Home pages:
http://www.latviancentre.org/organizacijas-centra/toronto-latviesu-centra-skola-valodina
https://www.facebook.com/ValodinaToronto
http://vardiburtivalodina.blogspot.ca
Canada
Toronto Latvian School "Valodiņa"
http://www.latviancentre.org/toronto-latviesu-centra-skola-valodina?p=8949