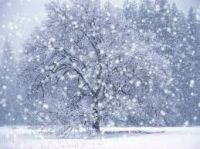 Riga Latvian Society's "Sprīdītis School" will visit Strazdumuiža Boarding school - development center for the visually impaired and blind children with Christmas programme
18.12.2013


---
Riga Latvian Society's "Sprīdītis School" will visit Strazdumuiža Boarding school - development center for the visually impaired and blind children with Christmas programme
Riga Latvian Society's "Sprīdītis School" will visit Strazdumuiža Boarding school - development center for the visually impaired and blind children with Christmas programme on December 19 from 12.15 to 14.00. The theme of the programme will be "Sprīdītis' Christmas". Participate Strazdumuiža Boarding school's - development center's children and Riga Rīnūži secondary school's pupils.
Christmas creates the most wonderful feelings – it is the time of waiting for big wonders. The aim of the event is to teach children friendly attitude towards different peers, to teach cooperation skills and mutual integration. The biggest joy for children will be to create miracles themselves, by participating actively in different event's activities.
In the programme: teaching activity "Ou, the Rich Christmas..." lead by teacher ethnographer Indra Čekstere; art activity "Winter Ornaments" - teacher Margita Poriete; music and art activity "What kind of song will we sing on Christmas night?" - teachers musicians Anastasija Oļenkina, choreographer Ernests Spīčs, dancer Anita Feldmane.
The activity takes place within the project "Stand hard, work bravely" Nr.2012.EEZ/DAP/MAC/068/1/NAC/054/2013
Information: 29528421

www.sif.lv
www.eeagrants.lv
www.eeagrants.org
Project is financially supported by Iceland, Liechtenstein and Norway.
This publication has been made with European Economic Area's Financial Mechanism's and State of Latvia financial support.
The Riga Latvian Society is responsible for the content of the publication.