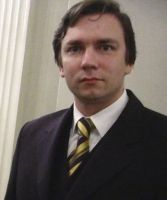 «Our language strength – duration and its values' guards in our memories " – in Latvian Language Advancement group's meeting will speak Ingmars Zemzaris, Jānis Liepiņš, Pēteris Kļaviņš
02.06.2014


---
«Our language strength – duration and its values' guards in our memories " – in Latvian Language Advancement group's meeting will speak Ingmars Zemzaris, Jānis Liepiņš, Pēteris Kļaviņš

On June 2, 2014 at 18:00 in the Riga Latvian Society House, Merķeļa Street 13 thematic Latvian Language Advancement Group's meeting will take place devoted to remembrance of our Latvian language values researchers – Dr. Philol. Rasma Grīsle and Rūdolfs Hofmanis.

One of the speakers – composer, pastor and translator Ingmars Zemzaris is Jānis Endzelīns' great-grandson, and his publishing house has published book «Jānis Endzelīns' Latvian language propaedeutics course» (Rasma Grīsle, 2010). Philologist Pēteris Kļaviņš has cooperated with Rūdolfs Hofmanis, when academic organisation «Ramave» was preparing for printing the Riga Latvian Society Language Section's meetings' protocols (1933–1942) that are topical still nowadays and can be used in eradication of mistakes and finding of linguistic solutions. Jānis Liepiņš is a doctor, and linguist Rasma Grīsle has been connected not only with Baltic languages research and debates about language praxis questions, but also with development of medical terminology.



www.sif.lv
www.eeagrants.lv
www.eeagrants.org

Project is financially supported by Iceland, Liechtenstein and Norway.
This publication has been made with European Economic Area's Financial Mechanism's and State of Latvia financial support.
The Riga Latvian Society is responsible for the content of the publication.