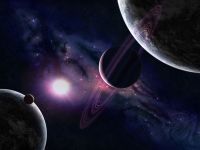 IS IT POSSIBBLE TO RESEARCH THE COSMOS FROM THE ENTRAILS OF THE EARTH?
17.10.2013


---
The club "The Known in the Unknown" invites on the first meeting this autumn that will take place on Thursday, October 17 at 18.00 in the Riga Latvian Society Ligo Hall.
The theme as always intriguing -
Is it possible to research the cosmos from the entrails of the earth?
During the meeting we will find out:
How does subterranean laboratory look like 1100m under the earth, and how the Universe is studied there? (Sandra Kropa, journalist)

What does everyone can observe through the LU telescope? (Māris Krastiņš, Latvian Astronomical Society's Board Chairman)

Second space probe has been launched over Latvia. What did it observe? (Pauls Irbins, Children science centre's "Zin(oo)" founder)

How much cost accidents and mistakes in cosmos investigation? (Ints Ķešāns, IT specialist)
All interests are welcome!
More information
Project manager Lauma Celma
Mob. +371 27043170
E-mail: lauma@lvacentrs.lv
Information prepared:
Riga Latvian Society
Advertisement and information coordinator
Zinta Gugane
Mob. +371 29528022
E-mail: zinta.gugane@rlb.lv

www.sif.lv
www.eeagrants.lv
www.eeagrants.org
Project is financially supported by Iceland, Liechtenstein and Norway.
This publication has been made with European Economic Area's Financial Mechanism's and State of Latvia financial support.
The Riga Latvian Society is responsible for the content of the publication.