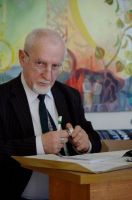 Invites Mārtiņš Jauģietis and Friends. Concert Cycle "Talent for Latvia"
07.11.2013


---
Invites Mārtiņš Jauģietis and Friends.
Concert Cycle "Talent for Latvia"
Riga Latvian Society's Music Commission invites all to attend the concert "Invites Mārtiņš Jauģietis and Friends" that will take place on November 9, 2013 at 15.00 in the Riga Latvian Society Gold Hall. In the concert participate: Madara Jauģiete (violin), Laura Ezera, Linda Mikule, Indra Ozola, Mareks Romanovskis, Imants Sneibis (flute), Andris Arnicāns (bassoon), Arvīds Klišāns (French horn) Liene Andreta Kalnciema, Ilze Fomina, Lauma Prūse, Ventis Zilberts, Edgars Tomševics, Valters Vēģelis (piano).
The concert takes place within the Latvian music schools' concert cycle-contest "Talent for Latvia".
Support:
Latvia's Radio 1, Latvia's Radio 3 Classic, Latvian Music Information Centre, www.music.lv, www.tvnet.lv,www.notikumi.lv, newspapers Diena, Neatkarīgā, Latvijas Avīze, Laiks, Brīvā Latvija
www.sif.lv
www.eeagrants.lv
www.eeagrants.org
Project is financially supported by Iceland, Liechtenstein and Norway.
This publication has been made with European Economic Area's Financial Mechanism's and State of Latvia financial support.
The Riga Latvian Society is responsible for the content of the publication.