The Riga Latvian Society (RLS) is a voluntary, independent non-governmental
organization founded in 1868. Riga Latvian Society is the oldest Latvian organization
in the world. It is the place for important historic and culture events in Riga and
Latvia.

The work of the Riga Latvian Society includes cultural and public activities,
organizing cultural projects and programmes and renting the historic Riga Latvian
Society premises: Big Hall, Gold Hall, White Hall, Lîgo Hall, Kluba Hall and Gold
Hall salon that are appropriate for different events – conferences, concerts, social
gatherings, exhibitions, dances, and meals.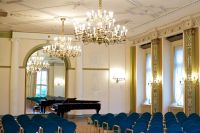 RIGA LATVIAN SOCIETY OFFERS PREMISES FOR DIFFERENT EVENTS
31.12.2014

The luxurious, historic building and the professional specialists, who have large experience in organizing different kinds of events, invite you to become our clients and collaboration partners.
more ...
---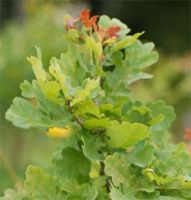 Oak Avenue – symbol of Independent state
30.04.2014

"Stand hard, work bravely. For whom? For Latvia!" We - the Riga Latvian Society in cooperation with the State Border Guard officers will do it! We invite also you to participate in the charity campaign, during which we each will plant an oak tree to mark our Fatherland's border with prominent tree avenue.
more ...
---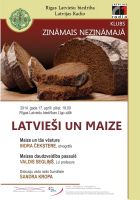 Latvians and bread
17.04.2014

On Thursday, April 17, at six o clock in the evening the club "Known in the Unknown" invites to the meting. The ethnographer Indra Čekstere this time will tell about bread, its history and us – Latvians. And the University of Latvia professor Valdis Segliňđ will present with the variety of bread.
more ...
---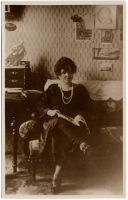 Literary afternoon "The Thought is a Root that stretches in the Earth…"
16.04.2014

The Riga Latvian Society's Theatre Commission, Literature Commission and Association of Memorial Museums Rainis and Aspazija House-Museum invites to the literary afternoon "The Thought is a Root that stretches in the Earth…" on April 28, 2014 at 18.00 in Ligo Hall. The event is devoted to promulgator of the European culture mental values, the outstanding Latvian poet, playwright, the Riga Latvian Theatre worker Aspazija.
more ...
---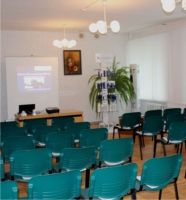 Invites to attend five practical seminars in Latvian regions "Determination, planning and implementation of the necessity of alternative and innovative social services by attaching local resources"
12.04.2014

The Riga Latvian Society in the framework of the European Economic Area's Financial Mechanism programme "NGO Fund" sub programme's "Project's programme" project "Let's open the world for opportunities and skills" (No. 2012.EEZ/PP/1/MAC/054/022)
more ...
---