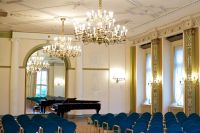 RIGA LATVIAN SOCIETY OFFERS PREMISES FOR DIFFERENT EVENTS
31.12.2014

The luxurious, historic building and the professional specialists, who have large experience in organizing different kinds of events, invite you to become our clients and collaboration partners.
more ...
---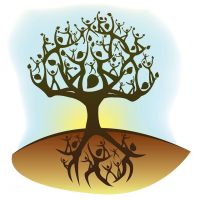 Intercultural integration club "Culture-Charm" has started on November 15
21.11.2014

The club "Culture-Charm" is the activity of the project "Unity is our strength" (grant contract No. 2013.EEZ/PP/2/MIC/010/028), where are invited representatives of minorities, non-citizens and non-governmental organisations.
more ...
---
FIRST FINNO-UGRIC CULTURE DAY IN LATVIA HAS BEEN CELEBRATED MERETORIOUSLY
05.11.2014

In the Riga Latvian Society, Merķeļa Street 13, on October 4, 2014 Finno-Ugric Culture Day took place. Finno-Ugric Culture Day was organised in the framework of Estonian Brother Nations' Month and it was initiated by Finno-Ugric Society in Estonia and Estonian Nations Union and B/O Fenno-Ugria in Tallinn. The organisers were the Riga Latvian Society in cooperation with Livs' Union in Latvia and embassies of Estonia, Hungary and Finland in Latvia.
more ...
---
---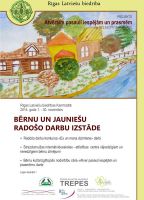 In November in the Riga Latvian Society will be opened children and youth creative work exhibition
03.11.2014

November is the month when approaches the concluding event of the project "Let's Open the World for Opportunities and Skills". During this month in the Riga Latvian Society Fireplace Hall all the interesents will be able to see the exhibition of the best children and youth visual art works that have been created during the project. In the exhibition have been combined creative works that have been made with special love, sincere and diligence.
more ...
---